Randy Moore, Visiting Actor
(Oscar in The Luckiest People)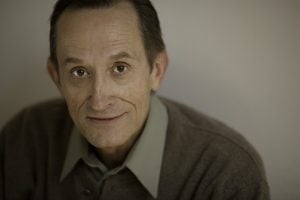 Randy Moore was a member of the acting company of the Dallas Theater Center from 1961-1994, Among his over 200 roles there, favorites include Cyrano de Bergerac, Marc Anthony (Julius Caesar), Prospero (The Tempest), Salieri (Amadeus), Norman (The Dresser), Dysart (Equus), and Col Kincaid (The Texas Trilogy). A company member at the Denver Center Theater from 1995-2012, his roles there included Grandpa (You Can't Take It With You), Argan (The Imaginary Invalid), Harpagon (The Miser), Scrooge (Christmas Carol), and Polonius (Hamlet). Other regional theaters include The Alley, Old Globe, and Baltimore Center Stage. At the Colorado Shakespeare Festival,Randy has played leading roles in Hamlet, Henry V, Othello and Around the World in 80 Days. He has appeared at the Lone Tree Performing Arts Center in Lost Highway, Sylvia and Big River. In addition, Randy is a frequent performer for Stories on Stage.