Free Play Reading: Citizen

November 12, 2017

SOLD OUT - call 303-623-0524 for waitlist
Adapted for the stage by Stephen Sacks.
Join Curious and Lighthouse Writers Workshop in a free staged reading adaptation of Claudia Rankine's Citizen: An American Lyric as part of the Denver Talks project. Please RSVP as tickets are limited.
Claudia Rankine's Citizen looks at racism today, from everyday slights in the classroom and at the supermarket to police shootings nationwide to incidents involving public figures like Serena Williams and Zinedine Zidane. Using a blend of essay, image, and poetry, Rankine thoughtfully examines how these stresses accumulate—impacting the behavior, morale, and potential of individuals and communities.
The stage adaptation of the book takes Rankine's text and marries it to the theatrical art form. Using images and a blend of storytelling styles, six actors interpret Rankine's work into a powerful evening of exploring racism today.
Citizen is the winner of the 2015 PEN Oakland-Josephine Miles Literary Award, the 2015 Hurston/Wright Legacy Award in Poetry, the 2015 Forward Prize for Best Collection, the 2015 PEN Open Book Award, the National Book Critics Circle Award in Poetry, and the Poets & Writers' Jackson Poetry Prize. It was named a best book of 2015 by the Atlantic, the Guardian, NPR, and more.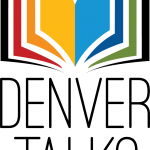 About Denver Talks
A project of Lighthouse Writers Workshop, the City & County of Denver, and NEA Big Read, Denver Talks is a citywide conversation about race, social justice, and Claudia Rankine's Citizen: An American Lyric. Metro-area residents are invited to read the book and participate in Citizen-themed book discussions, arts activities, and other events. The project culminates in a free on-stage conversation between Claudia Rankine and Mayor Michael B. Hancock, November 15, at Boettcher Concert Hall.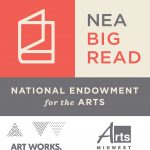 About NEA Big Read
An initiative of the National Endowment for the Arts in partnership with Arts Midwest, the NEA Big Read broadens our understanding of our world, our communities, and ourselves through the joy of sharing a good book. Showcasing a diverse range of contemporary titles that reflect many different voices and perspectives, the NEA Big Read aims to inspire conversation and discovery. Annually, the program supports approximately 75 dynamic community reading programs, each designed around a single NEA Big Read book.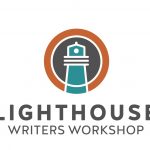 About Lighthouse Writers Workshop
Lighthouse Writers Workshop is the largest literary arts center in the Rocky Mountain West. For more than 20 years, we've provided quality instruction, community events, and artistic support for writers and readers of all levels, ages, and backgrounds.